Please welcome Foreclosure Crisis Weekly, a new publication by Charles Hugh Smith, dedicated to documenting the often-amazing foreclosure crisis. Since we can expect the crisis to unfold for years to come, the Weekly will undoubtedly have a reliable source of material for quite some time.
>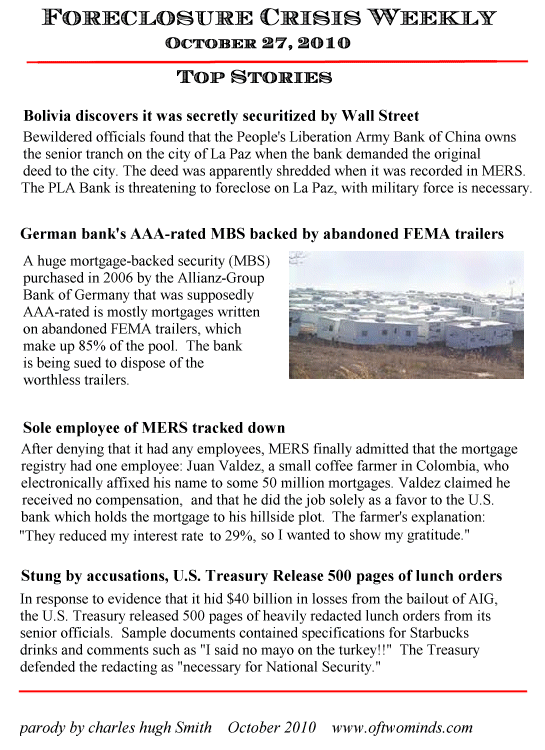 >
from Charles Hugh Smith
Category: Foreclosures
Please use the comments to demonstrate your own ignorance, unfamiliarity with empirical data and lack of respect for scientific knowledge. Be sure to create straw men and argue against things I have neither said nor implied. If you could repeat previously discredited memes or steer the conversation into irrelevant, off topic discussions, it would be appreciated. Lastly, kindly forgo all civility in your discourse . . . you are, after all, anonymous.
25 Responses to "Foreclosure Crisis Weekly"