Whenever I have no idea about some event, rather than hypothesize some half-assed theory, I prefer instead to go to the pros who know their area of expertise better
Thus, for the the Knight Trading glitch, I direct your attention to Nanex: Knightmare on Wall Street
On August 1, 2012, starting at market open (9:30 EDT), our monitoring software alarms went off on hundreds of symbols. Looking closer at the data, we found many stocks had extremely high trade rates: several stocks sustained more than 100 trades per second.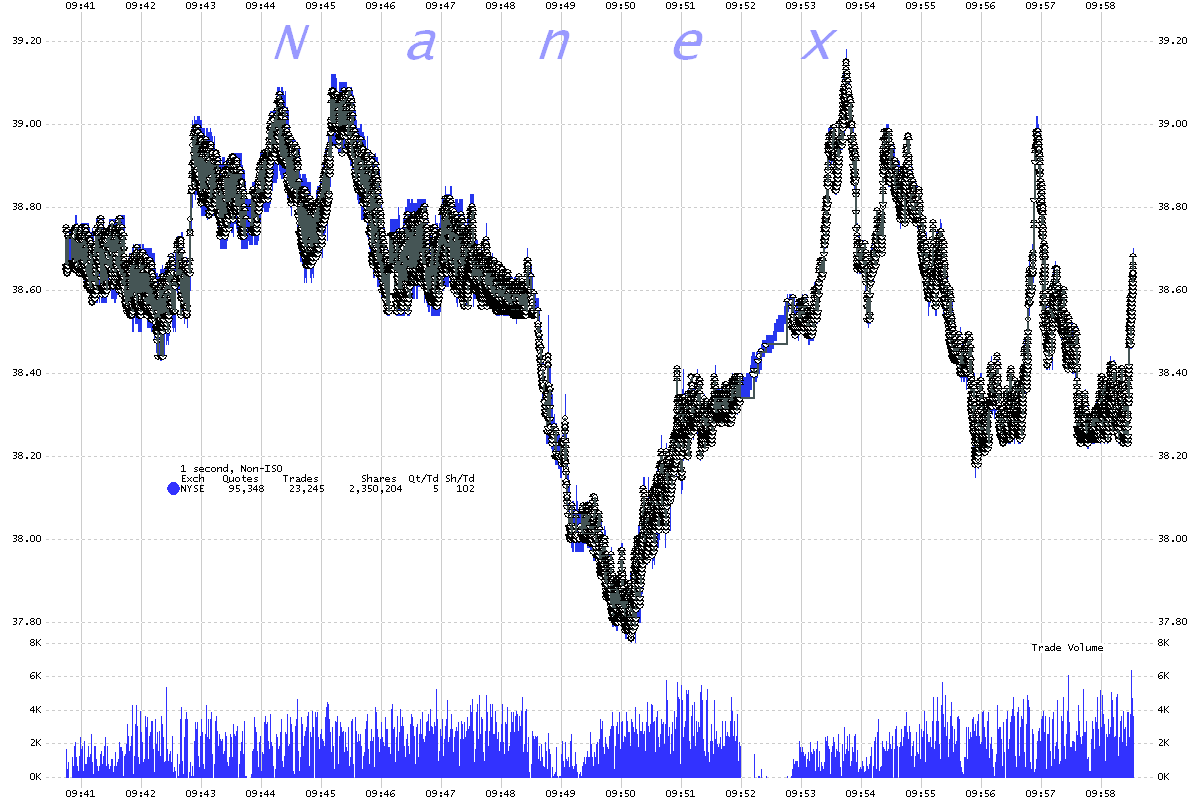 ~~~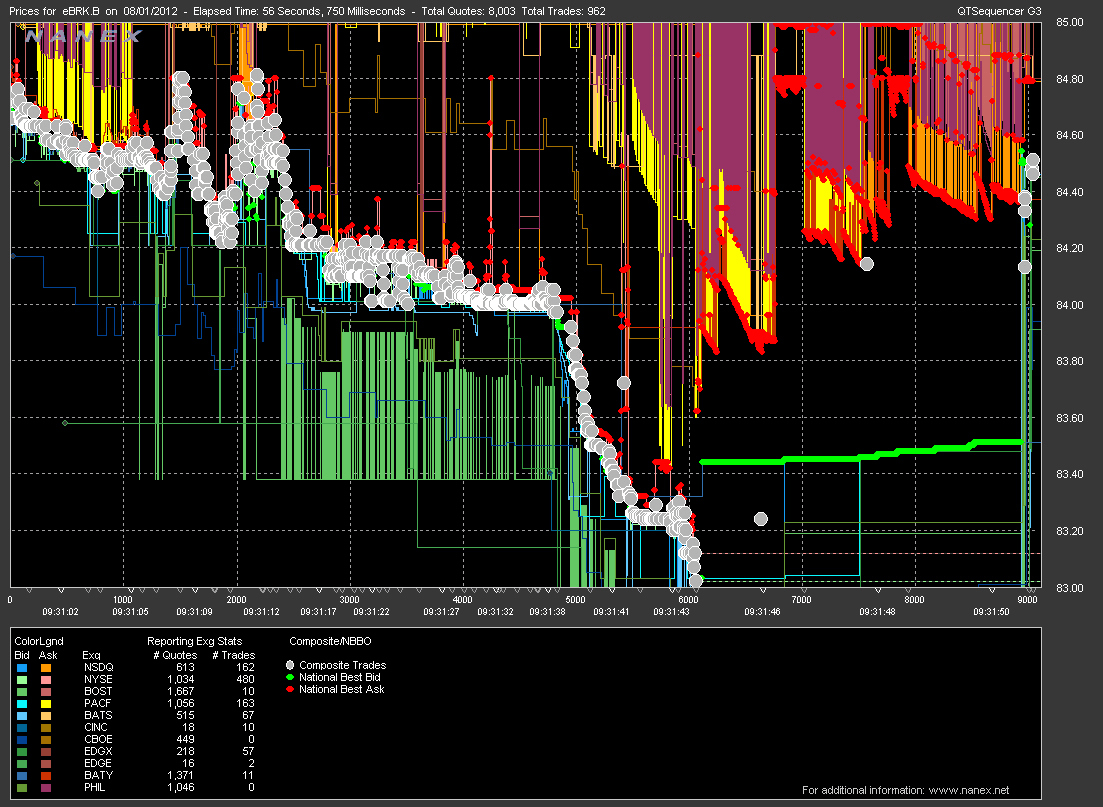 ~~~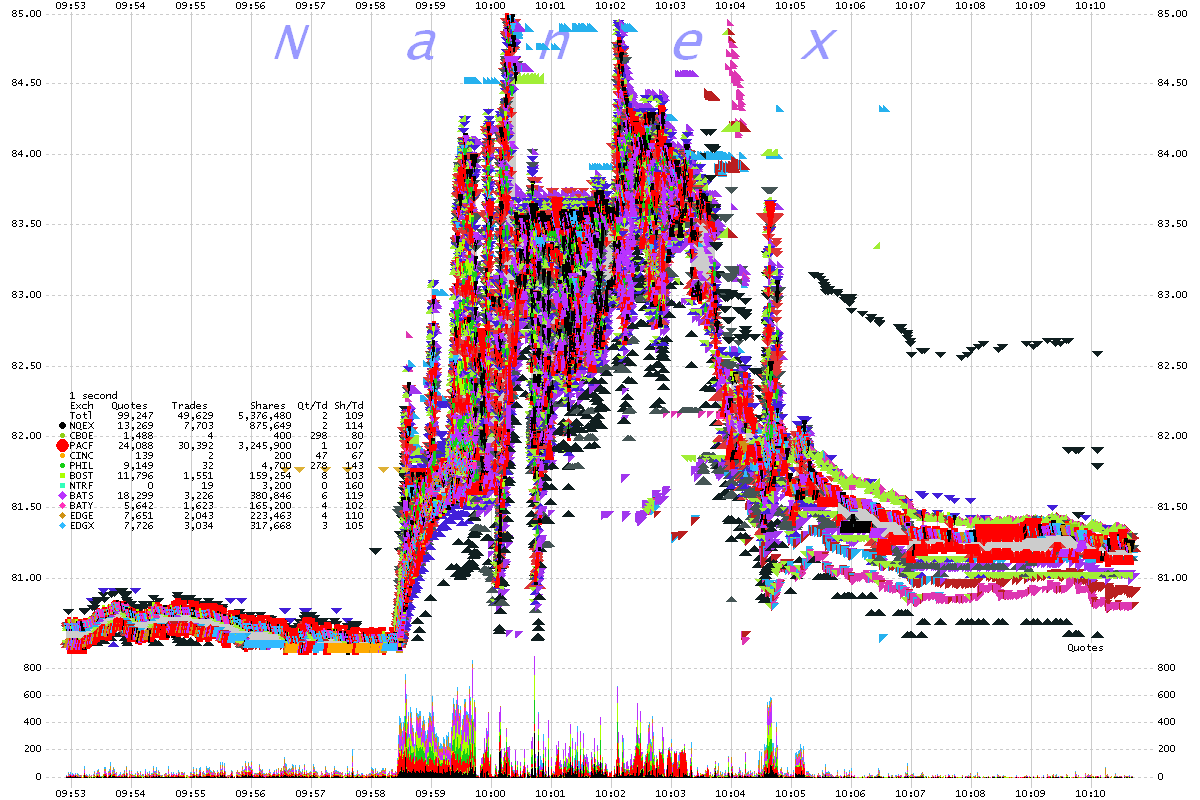 Category: Markets, Quantitative, Trading
Please use the comments to demonstrate your own ignorance, unfamiliarity with empirical data and lack of respect for scientific knowledge. Be sure to create straw men and argue against things I have neither said nor implied. If you could repeat previously discredited memes or steer the conversation into irrelevant, off topic discussions, it would be appreciated. Lastly, kindly forgo all civility in your discourse . . . you are, after all, anonymous.
10 Responses to "Nanex: Speed Kills"