Archive for January, 2013
The Eurozone crisis transitioned from acute to chronic in 2012.  Financial stabilization finally came after the year's most influential words were uttered by the ECB chief, Mario Draghi, in July,
"Within our mandate, the ECB is ready to do whatever it takes to preserve the euro. And believe me, it will be enough" .
The 1o-year German bund fell 51 basis points and sovereign spreads to the bund came in big x/ Spain.   French banks rebounded from their sell-off  caused by excess exposure to the Eurozone periphery.  The Euro strengthened against the dollar by 1.74 percent in 2012.
Political stability, growth, and unemployment will be the focus of 2013.  The Eurozone's acute crisis of rollover risk, which drove much of the global macro volatility in 2012,  is over, at least, for now.   All eyes still on Spain.
(click here if charts are not observable)
Category: Think Tank
There seems to have been no shortage of bears in the world over the past several years. A re-read of investment letter writers,  strategy pieces from buy side firms, or most notoriously, ZeroHedge, can attest to this. And despite the dour headlines, of sovereign debt crises, one macroeconomic disaster after another, or the dire state…Read More
Category: Think Tank
Five Years Later, Some Countries Still Lag click for ginormous graphic Source: NYT
Category: Digital Media, Economy
Housing Long-Term Outlook Is `Fuzzy,' Shiller Says
Robert Shiller, a professor at Yale University and co-creator of the S&P/Case-Shiller index of property values, talks about the outlook for the U.S. housing market. He speaks with Sara Eisen on Bloomberg Television's "Surveillance."

Source: Bloomberg, Dec. 27 2012
Shiller: Why I'm Doubting the Housing Recovery

Source: CNBC, Tue 27 Nov 12 | 01:10 PM ET
Category: Real Estate, Video
Somewhere Over the Rainbow
John Mauldin
December 31, 2012
So Who's the Optimist Now?
Game-Changer: Slower Economic Growth
Somewhere Over the Rainbow
Santa Barbara, Europe, Toronto, and Christmas Just Past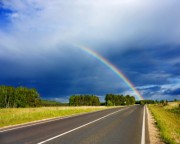 We are 13 years into a secular bear market in the United States. The Nasdaq is still down 40% from its high, and the Dow and S&P 500 are essentially flat. European and Japanese equities have generally fared worse.
The average secular bear market in the US has been about 11 years, with the shortest to date being four years and the longest 20. Are we at the beginning of a new bull market or another seven years of famine? What sorts of returns should we expect over the coming years from US equities?
Even if you have no investments in the stock market, this is an important question, in part because the pensions funded by state and local governments are heavily invested in US equities. In fact, they are often projecting returns in excess of 10% per year. How likely is that to happen? Who will make up the difference if it doesn't? In nearly all states and jurisdictions, it is against the law to change the terms of a public pension plan once it is agreed upon.
Even more important to you personally, what will happen to your taxes if the secular bear persists? On this final day of 2012, let's take a look at the potential returns of the stock market over the next 7-10 years. In previous Thoughts from the Frontline and in my book Bull's Eye Investing, I have written that stock market returns are a function of valuations (typically, price-to-earnings ratios). Secular bull markets are periods of rising valuations, while secular bear markets are periods of falling valuations. While stock market returns can vary widely over one-year, ten-year, or twenty-year periods, over the long term stock market earnings have tended to correlate very highly with GDP and inflation.
Since GDP has tended to grow (at least until recently) at 3% per year, predicting long-term returns and secular bull and bear markets has been pretty straightforward. But recently several noteworthy analysts have presented research suggesting that GDP will not grow anywhere close to 3% over the coming decades. In today's letter we look at the ramifications of slower GDP growth on equity returns. For most investors this is a very important topic, as the stock market tends to be the main driver of their investment returns.
So Who's the Optimist Now?
At the beginning of the last decade I wrote that the US economy would be lucky to grow at 2% for the entire decade. Even though I was called a "big bad bear" at the time, it turns out that I was an optimist. The economy grew at 1.7%. When asked about the present decade a few years ago, I cautiously said that we would be lucky to grow at 2% for the decade, which elicited more bearish name-calling. Now I once again find myself to be more optimistic than some of my colleagues.
Last summer Bill Gross (chief investment officer of PIMCO) forecast that the US economy would grow at only 1.5% over the next decade. Recently, Jeremy Grantham of GMO (one of my investment heroes) wrote a paper called On the Road to Zero Growth, in which he forecast that "Going forward, GDP growth (conventionally measured) for the U.S. is likely to be about only 1.4% a year, and adjusted growth about 0.9%."
Adding further to the sentiment, Dr. Robert Gordon, a very respected economist, wrote a paper for the National Bureau of Economic Research provocatively titled Is U.S. Economic Growth Over? Faltering Innovation Confronts the Six Headwinds. Quoting from the abstract:
Even if innovation were to continue into the future at the rate of the two decades before 2007, the U.S. faces six headwinds that are in the process of dragging long-term growth to half or less of the 1.9 percent annual rate experienced between 1860 and 2007. These include demography, education, inequality, globalization, energy/environment, and the overhang of consumer and government debt. A provocative "exercise in subtraction" suggests that future growth in consumption per capita for the bottom 99 percent of the income distribution could fall below 0.5 percent per year for an extended period of decades."
Even if Gordon does measure growth somewhat unconventionally, his is a very sobering forecast.
Finally, we have a paper called 1%… The New Normal Growth Rate? Authored by Chris Brightman of Research Affiliates (the firm founded by my friend Rob Arnott), it presents their view that 1% is the "new normal" growth rate. Chris follows up on research presented earlier, in which they described what they call the "3-D Hurricane" of deficits, debt, and demography.
My good friend (and no stranger to longtime readers of this letter) Ed Easterling of Crestmont Research (full bio at the end of this letter) and I were recently discussing these forecasts, finding humor in the fact that Grantham and Brightman, et al. were essentially calling Gross an optimist. But we definitely did not find anything funny about the implications of their forecasts on long-term stock market returns. We thereupon agreed to coauthor this letter, with the intention of helping you make your investment plans for the coming year. As we have done in the past, Ed wrote the first draft and I threw in a little editing and commenting, trying not to diminish the value of his research. And with that setup, let's jump right in. (Note: All graphs and charts are his.)
Category: Think Tank
A fantastic collection of classic beauties at Pebble Beach 2012:
Category: Digital Media, Weekend
Happy New Year's! Start it off right with this fine reading list: • What 10 things should you do every day to improve your life? (Barking Up the Wrong Tree) • Josh Brown (TRB) asked lots of people "In 2012 I Learned That…" Here are their answers. • Big in 2012, but the Future Is…Read More
Category: Financial Press
Government and Big Banks Joined Forces to Violently Crush Peaceful Protests: Mussolini Would Call It Fascism The definition of fascism used by Mussolini is the "merger of state and corporate power". Government and the big banks are in a malignant, symbiotic relationship. And our economy now exhibits a merger of state and bank power. Prominent…Read More
Category: Think Tank