Markets are closed in the US, but I still go thru my favorite sites and papers. Here's what I'm reading today:
• Waggoner: No bubble in big tech yet (USA Today)
• Hedge Funds Raise Gold Wagers as Goldman Sees Drop (Bloomberg) see also Gold price suffers worst year since 1981 (Fidelity)
• 4 Financial Rules of Thumb in Need of Upgrades (MarketWatch)
• China's economy grew 7.7% in 2013 because Beijing got nervous and started juicing (Quartz)
• Taming Bubbles is Hard, But Central Banks Can Try: Dallas Fed Paper (WSJ) but see What's That You're Calling a Bubble? (Harvard Business Review)
• Medical marijuana production in Canada set for dramatic change (National Post)
• Macro Master—Roger Lowenstein on Tim Harford's chatty economic primer (WSJ)
• In 2013, the Fed showed why fiscal policy is still important (Washington Post)
• 16 Basic Principles for Avoiding Stupidity (LinkedIn)
• A wishlist for the next generation of Spotify-like services (WSJ)
What are you reading?
Please, tell me more about your bootstraps.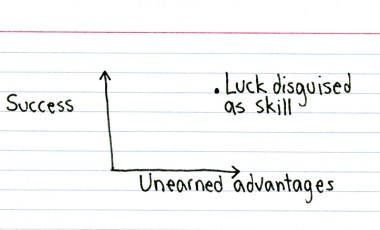 Source: Indexed
Category: Financial Press
Please use the comments to demonstrate your own ignorance, unfamiliarity with empirical data and lack of respect for scientific knowledge. Be sure to create straw men and argue against things I have neither said nor implied. If you could repeat previously discredited memes or steer the conversation into irrelevant, off topic discussions, it would be appreciated. Lastly, kindly forgo all civility in your discourse . . . you are, after all, anonymous.
6 Responses to "10 MLK Day Reads"