Posts filed under "Earnings"
click for ginormous charts


Source: JP Morgan
JP Morgan observes: "Shiller P/E shows the market to be overvalued, but not as extreme if you use the NIPA data."
I've never used the NIPA data, so I have no real opinion on it.  The two charts look directionally similar, but different in terms of magnitude.
For those of you bulls in search of some valuation confirmation bias, NIPA is your best bet.
Thoughts?
Source:
Washington Reset: Investing in the Wake of the Shutdown
Dr. David Kelly Chief Global Strategist
J.P. Morgan Funds October 30, 2013
Category: Data Analysis, Earnings, Valuation
More fun with price-to-earnings ratios: Earlier this month, we looked at the question of whether Stocks were Cheap or Expensive. That was a follow up to our glance at how much Earnings and Equities had rallied off the 2009 lows. The problem is the many ways we can define earnings-per-share. Do we use analysts' forward…Read More
click for larger graphic Source: Merrill Lynch Research We interrupt the upcoming economic apocalypse and market collapse for this surprising message. Earnings are being revised higher, as are Revenues as well. Merrill Lynch, who tracks these sorts of things, notes that the latest revised expectations for Q2 are "1.3% higher than they were…Read More
S&P500 Earnings, Quarterly versus Price (Q1 2009- Present) Click to enlarge Source: Bloomberg Data S&P500 Earnings, Trailing Year versus Price (1990 – Present) Source:  Dan Greenhaus, BTIG Following last week's discussion on narratives, I want to direct your attention to the charts above. One shows the quarterly recovery in earnings and prices since…Read More
Click to enlarge I have to admit: I have never seen this ratio before. Standard & Poor's 500 Index to profits at all U.S. companies. Its a price to earnings ratio of the main US stock market against ALL US earnings. According to this little used, odd ratio, Stocks are much cheaper after…Read More
Category: Earnings, Technical Analysis, Valuation
Nobel Prize Winner Joseph Stiglitz explains why income inequality remains stubbornly high despite impressive gains in corporate America and the stock market with New York Magazines Frank Rich on Rachel Maddow March 5th, 2013.
Category: Earnings, Employment, Video
Are Earnings Expectations Realistic?
John Mauldin
April 17, 2013
In today's Outside the Box, Sheraz Mian, Director of Research for Zacks Investment Research, gives us a thorough overview of corporate earnings trends for the past several quarters, along with consensus expectations for this year and next. Then he asks, "How realistic are these expectations?"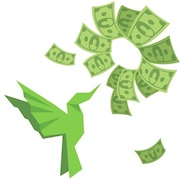 Not very, he says, and proceeds to tell us why. If we accept his analysis – and he admits right up front that it runs counter to the consensus – then we should be asking ourselves, how does a potential falloff in earnings vs. expectations matter, and why is it important at this particular juncture? I'll let Sheraz answer those questions, too – he does so convincingly – but I'll just add that his analysis is a significant piece in the puzzle we're all putting together here in this tipping-point year of 2013.
Depending on what the politicians and bureaucrats do, or fail to do, in the US, Europe, and China (not to mention Japan), we could turn one of two corners this year: The left-hand turn – toward ever more QE, ballooning fiscal deficits, and an accelerating global currency war – would take us further up Inflation Hill, whose back side is a sheer cliff. The right-hand turn – toward deepening austerity and unemployment – spirals us down into the Morass of Negative Growth. It is only by forging straight ahead along the Main Street of innovative business and technological development, supported by balanced fiscal and financial policies and realistic market expectations (based on valid data and assumptions – something I have been driving at in my last couple Thoughts from the Frontline letters), that we will get through this challenging decade intact. But that is a difficult path to find between the siren calls of austerity and more printing.
Zacks Investment Research was founded in 1978 by Len Zacks, PhD. Many innovations have come from this firm over the years, including the creation of the Earnings Consensus that many investors now use to compare earnings estimates with actual earnings reports. Most notably, Len discovered the predictive power of earnings estimate revisions. He harnessed these benefits into the proprietary Zacks Rank stock rating system that has allowed Zacks Rank to compile an outstanding track record.
Zacks is offering OTB readers, at a very low rate, a one-month trial of all their products. You can learn more here.
As I write this, I find myself in Singapore, where it is early Wednesday morning, so I have lost a day – but I'll get it back next Friday. I will meet Grant Williams in a few hours, and we will take a train to Malaysia for lunch and discuss the markets and business. Then it's back to Singapore for a little work before enjoying the evening, when Simon Hunt and Steve Diggle will join us for dinner. The next day is meetings with event sponsors Saxo Bank and The Business Times, and then it is Writing Night – a day too early, but deadlines are deadlines, no matter which side of the international date line you are on.
Saturday night was rather amazing. I am used to more subdued fundraising events, but Dr. Mike Roizen is one of the senior guys in the Cleveland Clinic, and the Lou Ruvo Center for Brain Health in Vegas is part of the Cleveland Clinic system and is setting all sorts of records. If I or someone I knew had Alzheimer's, I would check it out.
I guess if you are Michael Caine and Quincy Jones you can gather a lot of stars (it was their 80th birthday). I was told they raised the second most ever for an event like this. The proceeds go toward research into Alzheimer's and brain injuries/trauma. OK, so Bono walks out on stage unannounced and nails Frank Sinatra. Who knew Bono could do Sinatra? (The hook was, Q produced Sinatra). We were treated to Steve Wonder, Patti Austin, and Shaka Kahn – all of whom still have their chops and look great – Carlos Santana, and on and on. It was good to see people my age (ahem) still going strong on stage. You can watch the whole thing on various cable channels and donate a few dimes with your cell.
It really is time to hit the send button. Have a great week. And yes, I know gold went down. That just means I get more coins when I buy at the end of the month – if it will stay down.
Your needing to find a gym analyst,
John Mauldin, Editor
Outside the Box
subscribers@mauldineconomics.com
---
Are Earnings Expectations Realistic?
By Sheraz Mian, Director of Research, Zacks Investment ResearchWe all know that markets don't always reflect the health of the economy. It is not unusual to experience stellar market returns in an otherwise mediocre economic backdrop – something that investors are currently experiencing. But future success in this investing climate is a greater challenge and requires a good hard look at how realistic earnings expectations are.
On March 28, the S&P 500 hit a new all-time closing high and is now on the cusp of surpassing the intraday high set in March 2000. The Dow Jones Industrial Average and a number of market indices comprising small- and mid-cap stocks are already at record levels – all in the midst of a struggling economy.
The first-quarter 2013 reporting season about to get into high gear will be the second earnings cycle of the current market rally. The rally got underway last November, but the first two months this year overlapped with the fourth-quarter 2012 earnings season. With corporate earnings generally considered to be the mother's milk of stock prices, the market's positive year-to-date momentum could be safely interpreted as investor satisfaction, if not happiness, with the earnings picture.
Past performance matters to the market, but it is far more concerned with what will happen in the future. After all, stock prices reflect expectations about the future. You can think of these future expectations built into the current stock prices as the collective wisdom of all investors. "Consensus" estimates of all the key variables that investors care about – like earnings, revenues, the economy, the Fed, etc. – reflect this "collective wisdom."
So, where do current market expectations stand?
Category: Earnings, Think Tank
A Year-To-Date Look At The World Click to enlarge Source: All Star Charts The chart above, from JC, shows how the world has been doing since the start of the year. I can only think of three possible future outcomes, from best to worst: 1. Rally! The rest of the world bottoms, reverses,…Read More
To answer that question, look at the chart above, courtesy of Société Générale's Albert Edwards, who asks the question "Are equities really "unambiguously cheap"?". (Cyclical Earnings charts after the jump).
Shiller's CAPE chart shows that while US equities are fairly reasonably priced, they are not, to use Edwards term, ""unambiguously cheap"." But for about a week in March of 2009, they were, but if you blinked you may have missed it.
Europe, on the other hand, appears to be appreciably cheaper than US equities. (Funny how recessions tend to do that). We have about a 16% European weighting, primarily through ETFs like GAL and DVYE.
Regardless, contrarians may wish to take note of this from a valuation perspective.

Source:
Are equities really "unambiguously cheap"?
Albert Edwards, Global Strategy Weekly
Société Générale, February 14, 2013
Category: Contrary Indicators, Earnings, Investing, Valuation