Posts filed under "Weekend"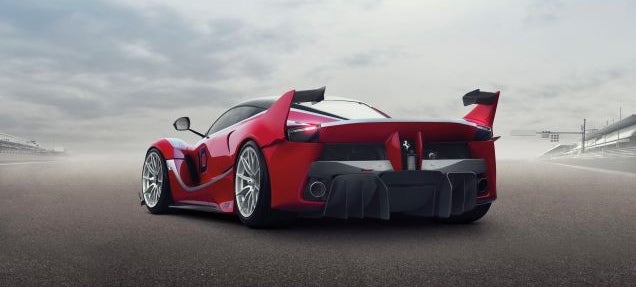 From Jalopnik:
Ferrari just unveiled the FXX K, a hybrid V12 track monster with 1,035 horsepower and 50 percent more downforce than the already bonkers LaFerrari. But the best part is that its name is basically Fuck. And Ferrari knew exactly what they were doing. Naming its fastest ever car after explicit coitus is brilliant.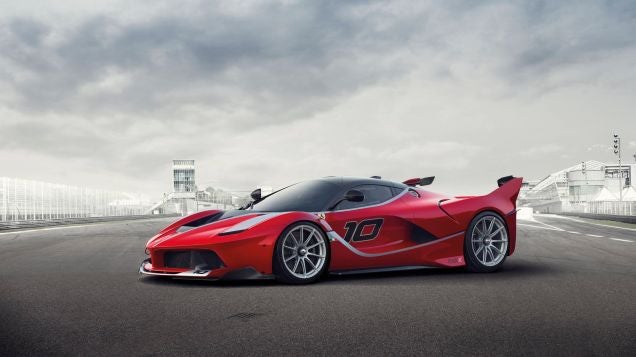 Source: Jalopnik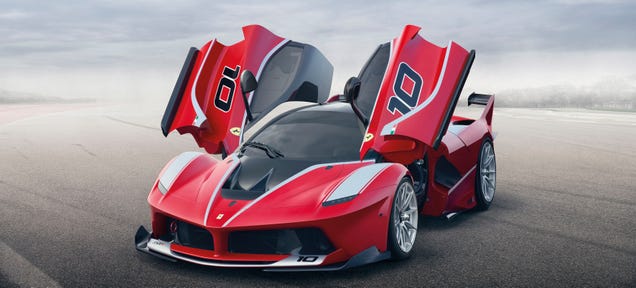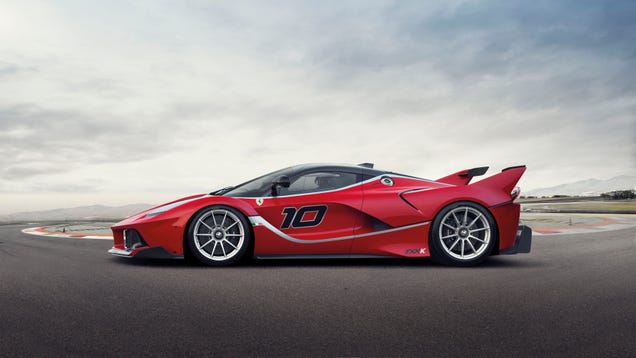 More photos and videos after the jump
Read More
Category: Weekend
A delightful mashup of Kermit, Fozzie Bear and Beaker covering '80s classic, "Hip Hop Hooray."
Category: Friday Night Jazz, Weekend
The design of this cute little predecessor to the 911 (its coming in 1963) has held up very well over time: Source: Classic Driver Source: Classic Driver
Category: Weekend
He strikes me as perfect blend of of pop, funk & soul: 50% Michael Jackson, 30% Prince, with 20% James Brown thrown in for good measure.
Funky!
Studio version after the jump
Category: Friday Night Jazz, Weekend
From Classic Driver: In case we were still in any doubt, Aston Martin has announced 'production intent' for the new Lagonda super-saloon, which is to be sold by invitation only to buyers in the Middle East… Source: Classic Driver
Category: Weekend
From Flip Flop Flyin': The colours and letters should be obvious, but just in case: S = singer, G = guitar, B = bass, D = drums, K = keyboards of various sorts, inc. computers or mixing equipments, T = turntables. If the singer regularly plays an instrument, they get a pink ring around the…Read More
Category: Digital Media, Music, Weekend
Many years ago, I had a 1983 MB 380 SEC. It was the coupé version of the W126 S-Class — it was a giant rear drive 2 door version of the S class, chock full of technological advance of the day, including a seat belt presenter (really). At highway speed, it would lower itself. It wasn't fast off the line, but it was an autobahn cruiser. I drove it to Virginia and back several times and it would lope — at 90mph, it was practically idling, running at 2200 rpm. (I never pressed it to see what the top end was). I was rear ended in it by a Volvo, whose front end was destroyed; The big Benz never got so much as a scratch on it. It was solid as a bank vault.
The new most up to date version of the S coupe is out, and the it is Twin-Turbo 4.7L V8, 449 HP / 516 LB-FT, 7-Speed Auto, All-Wheel Drive S550 4MATIC Coupe  was just named Automobile Magazine's Design of the Year. My current lease (Infiniti M) is up in March 2016, and this would make a lovely replacement (if I could get Mrs. Big Picture to say yes to it!):
Source: Mercedes Benz, Automobile Magazine
More photos after the jump
Category: Weekend